I really like riding my bike to work along the waterfront. Other than freight trains and cargo container hauling lorries, I'm pretty safe. And I often wonder about the agitation between bicyclists and car drivers, and obviously, I tend to lean towards the bike side. Here's me with my Fuji Police patrol bike.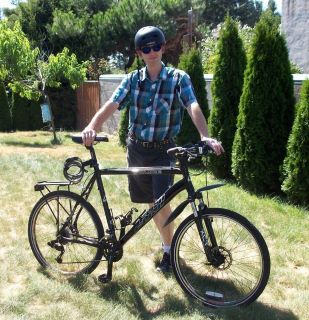 This week however, I drove into downtown Seattle to get to the Russell Investment building (with the amazing rooftop park)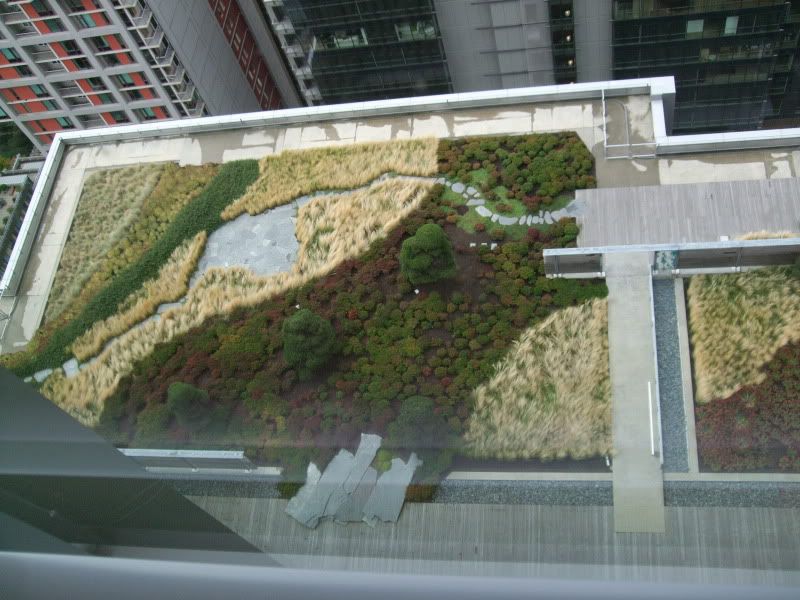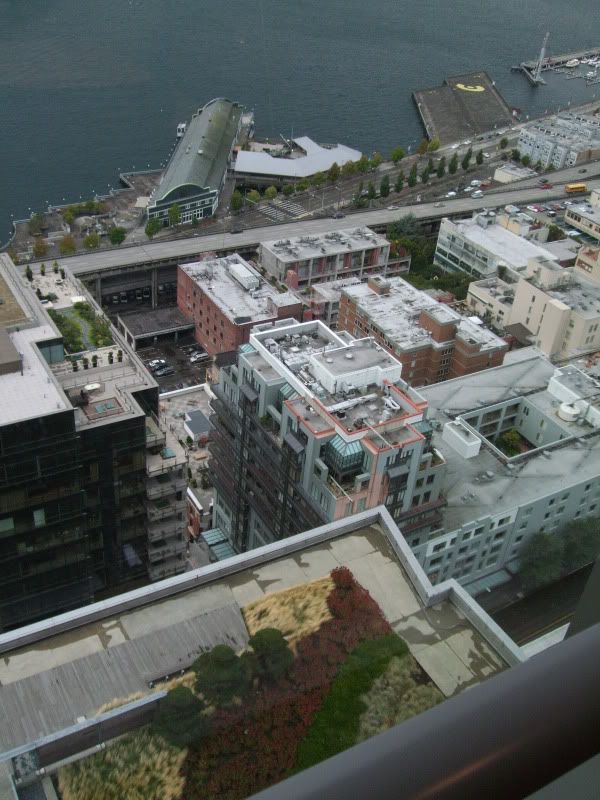 It was hell.
Driving takes a lot of concentration. Couple that with trying to find out where you are and where you are going. Throw in a convoluted one way system, and a bunch of buses, and other cars, and add a swarm of tourists and pedestrians not paying that much attention to where they're going, and then add cyclists whizzing along at your side.
These poor bastards don't stand a chance.
As someone who has to deal with drivers, I now see just how hard it is to spot bikes. I was a nervous wreck by the time I reached the building.
They seriously need to add bike lanes, and if there ain't any, bikes need to endure the inconvenience of going down a few blocks to the waterfront lanes, go along, and then head up to their destination.
I don't want to waste a fellow biker, but seriously, in downtown, it's not going to be my fault. There's just no way to process that amount of visual info.
Still, the office had a great view.